I am honored to be a guest blogger over at
PreK+K Sharing
! I would love for you to head over there to see what I have done to their blog (if only they knew what they were getting into!)

And if you haven't heard, there is a HUGE give away happening! A bunch of the teacher bloggers (all of whom I consider great friends...can you believe they put up with me?! ) got together and donated money to purchase a NOOK COLOR HD and we've all contributed some of our best products! Can you imagine winning that?!?!?! Merry Christmas to you!!
Head on over to the Top Teachers blog and enter!!!!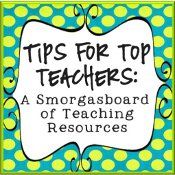 And be sure to check out this fun new creation that is sure to "light up" your students desire to learn their sight words!